Keeprite Central Heat Pump
Keeprite heat pumps are among the most durable and robust products on the market with a solid construction to face the climate of Quebec.
Description
Reviews (0)
Brochure
Description
Keeprite Central Heat Pump
When you choose a KeepRite heat pump, it means that the comfort of your home is supported by superior engineering and quality manufacturing so that you can enjoy your home. Each heat pump is 100% tested and we design our products to offer you the best quality, energy efficiency and reliability. It's our way of delivering products that exceed your expectations.
The industry's only Hassle-Free Limited Warranty supports every KeepRite ProComfort product. That means comfort without asking questions. We will replace your unit if the compressor or coil fails during the period covered. We give you additional coverage in addition to parts and 10 year compressor limited warranty. *
What matters in a heat pump?
Get the most out of a system by choosing the heat pump that suits your comfort needs. All of our heat pumps include improved comfort and effective features to deliver lasting performance. The toughest and quietest outdoor units have hail protection grilles, compressor posts and ducts. And our hassle-free replacement a limited warranty is offered on our premium products for you mind.
Scroll compressors on all models
Factory installed suction line accumulator
Double flow filter drier included for installation on site
Integrated semiconductor control with (automatic) time-temperature defrost
External service ports
Copper tube / aluminum coil
An easy to repair heat pump.
High and low pressure switches
Only two screws to access the control panel
Eco-friendly refrigerant R-410A
High gloss baked powder coating on galvanized steel
Coil with anticorrosive coating (black)
Weather-resistant coated screws
Entrance grille coated with 10 mm (3/8 in.) Spacing for additional protection
Corner posts for added strength and style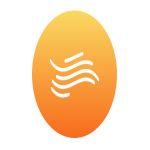 Air quality
Pollutants are everywhere in your home and are often two to five times more common than in the outside air. Our high efficiency air purifiers help you breathe better by treating 100% of the air circulating in your home comfort system with our patented technology that filters and kills or inactivates airborne irritants, such as pollen, pet dander and other air irritants.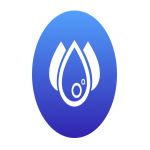 Dehumidification
The summer months bring hot and humid temperatures to many parts of the country. Our heat pumps and air conditioners offer improved dehumidification to ensure that additional moisture does not stay in your home. Our furnaces with variable speed fans also help remove moisture from the air during the cooling season.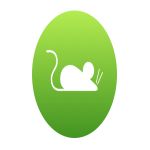 Silent
Keeprite products include extra care and technology to create quiet operation for your home. From design to use, sound reduction ensures a comfortable experience with your heating and cooling systems. Keeprite heat pumps offer low sound levels in decibels and acoustic barrier technology to create a relaxing home comfort experience.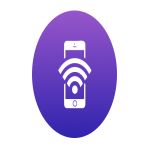 Smart integration
Convenience and versatility are key to our complete home comfort systems. Our Observer wall control with Wi-Fi capability provides the perfect way to control the comfort of your home from your computer or mobile device. Simply access your internet and log in to our easy-to-use custom web portal that appears as the Observe command to adjust your comfort.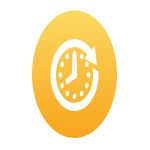 Programmable control
Set your favorite temperatures throughout the week with our Observer® communication control with advanced touch screen technology. Our seven-day schedule allows you to set different temperatures for different times of the day – wake up, day, wake and sleep – for ultimate comfort control.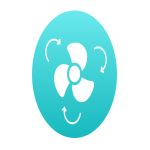 Variable speed
When you combine one of our variable speed products with an Observer communication control, you have more control over the comfort and humidity of your home. Variable speed is different from single speed because it can circulate the air in your home at optimal speeds to keep your home temperature more consistent, minimize hot and cold spots, and also increase the efficiency and quality of the air.